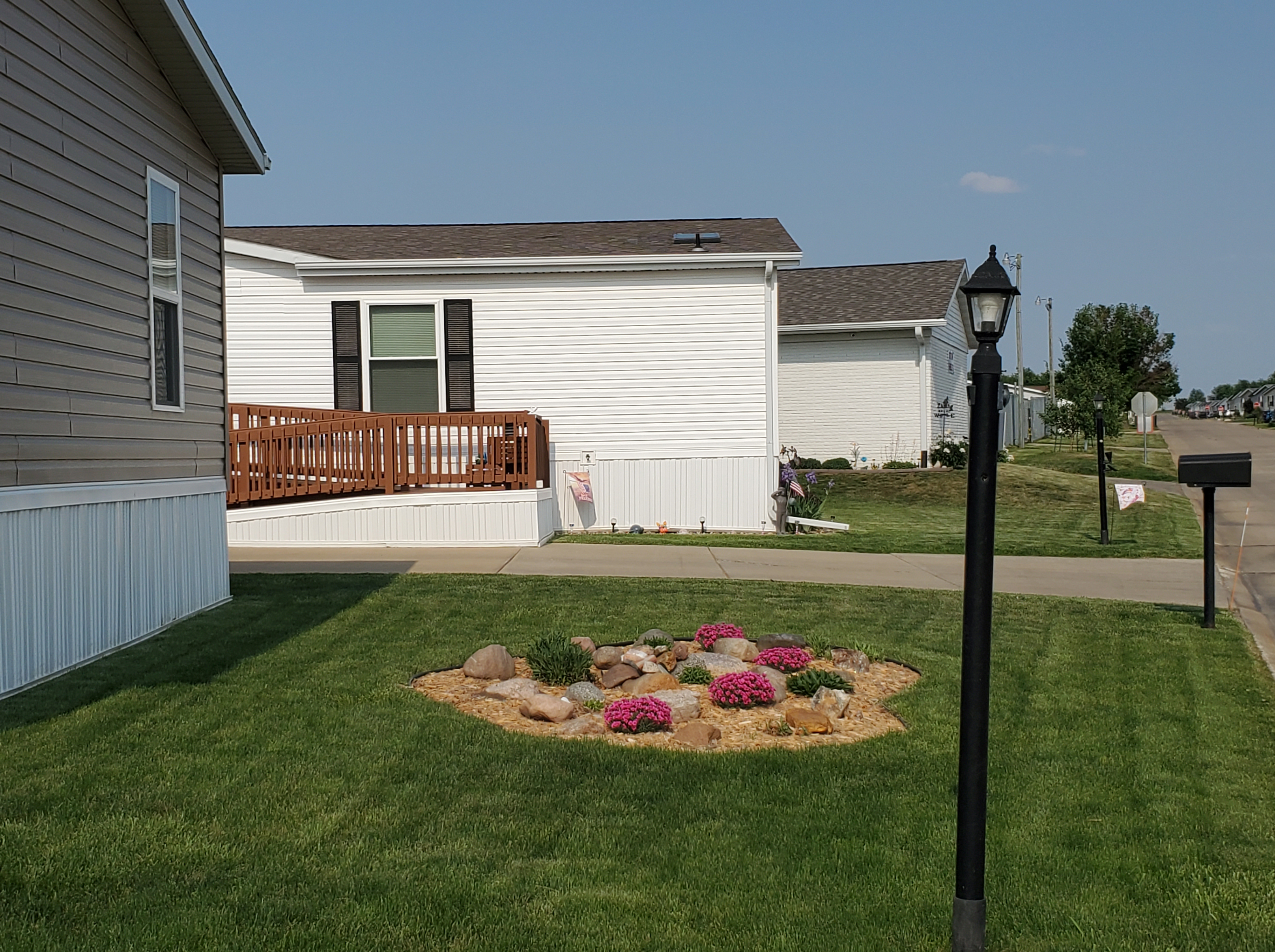 Attractive, affordable homes in a park-like setting
Grand View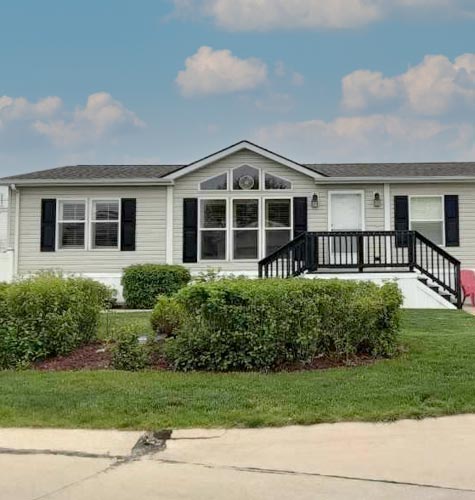 A Hames Homes Community
Grand View provides attractive and affordable mobile homes.
At Grand View, enjoy the benefits of the city, while living in the countryside. Grand View is just minutes away from Westdale Mall, Kirkwood Community College, YMCA, US Post Office, Whirlpool, CRST Trucking and grocery stores. It's convenient to Interstate 380 to access the Eastern Iowa airport, the Amana colonies, and Iowa City.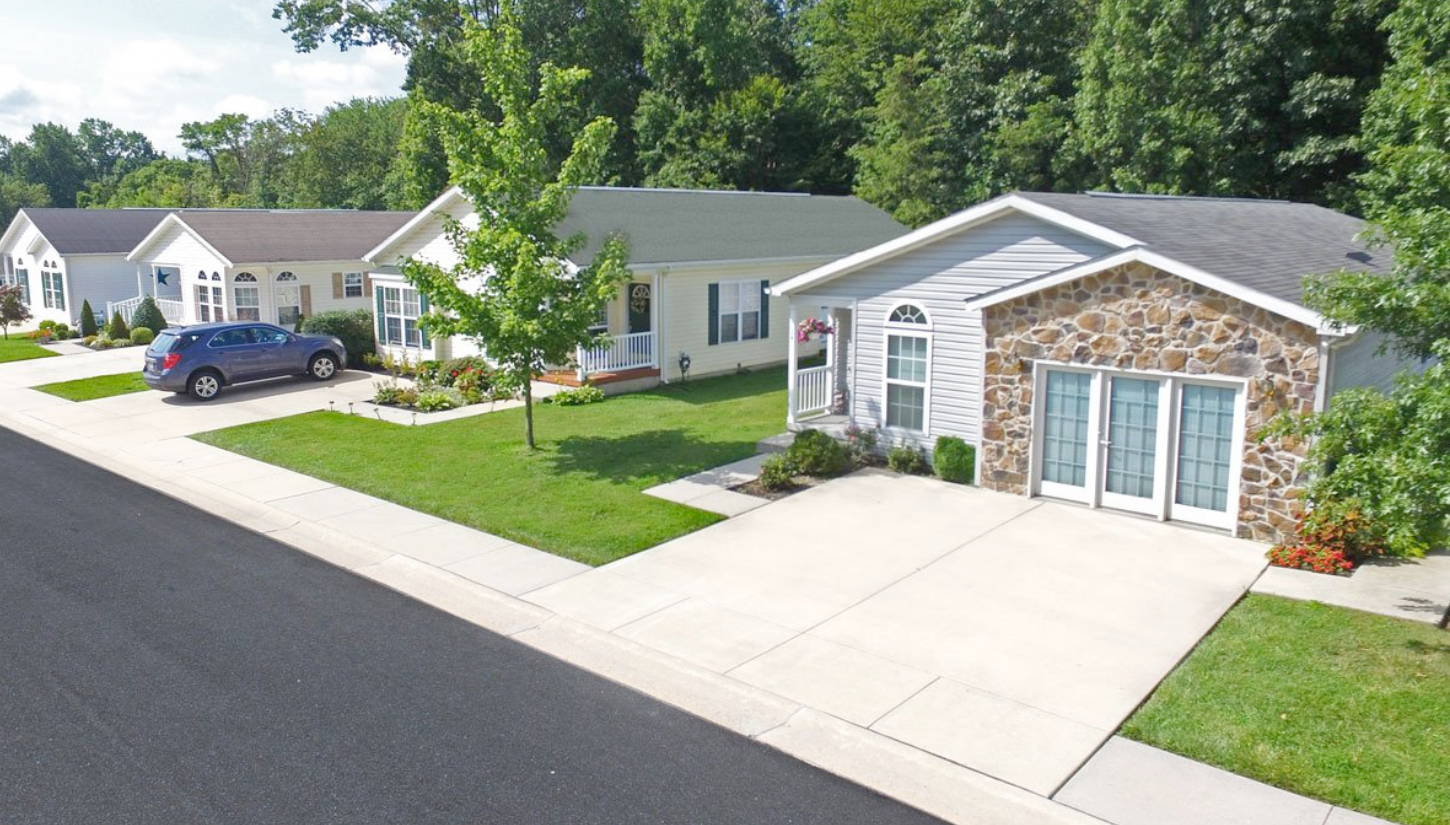 About Grand View
Attractive and affordable mobile homes.
Come and experience the pristine landscaping and numerous amenities that accentuate the comfortable lifestyle that awaits you at Grand View.
Large spaces for the newest double sectional homes
Most lots large enough for optional 18 - 22 foot garage
Fiber optic underground cable for high-speed communications hookups
Mail delivery to individual mobile home sites
Large community room, walking trail and 2 playgrounds for resident use
Paved off-street parking at each home site for two or more cars
Plenty of all-age activities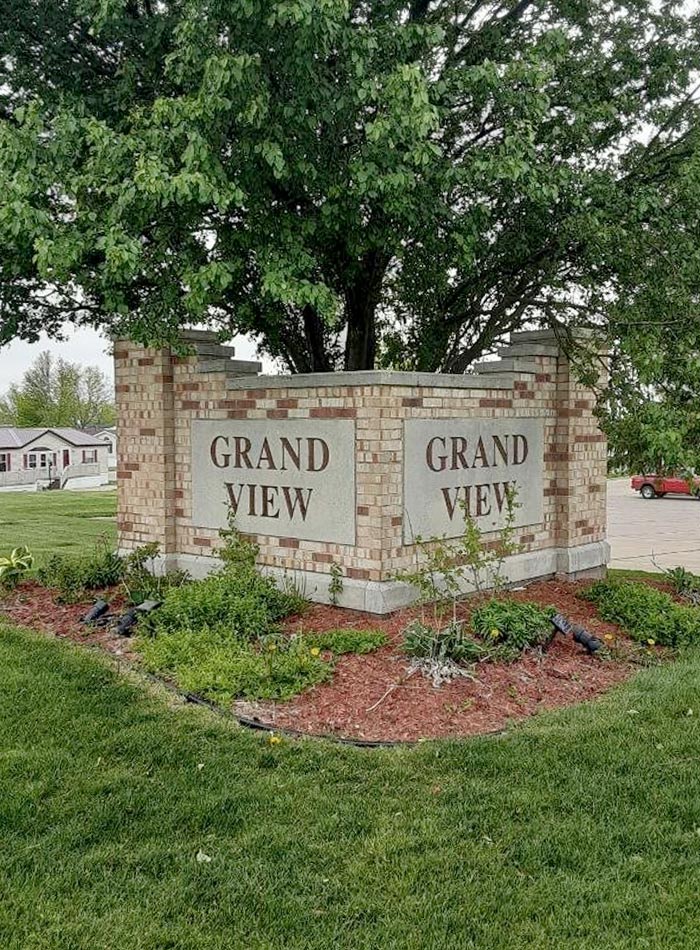 The Hames Difference
What Our Residents Say
We really are enjoying our new home. Thanks to Hames for making it all possible for us!
Chris & Mikki Balmer
I'm still here enjoying my remodeled home! Once again, thank you for all your help.
Michelle Olson
Nice place, very clean, friendly staff.
Berniece Johansen
All in all, we have never dealt with more considerate people than those in the Hames office.
Clarence & Marjorie Salisbury
Moved from my apartment into a mobile home with my elderly mother. Wanted to move to a safe area so I wouldn't worry when mom would be home alone. So far we have enjoyed living here.
Connie
This is a community with strict rules that are enforced. It's a lovely, clean and safe community to live in.
Marnee Glubka
Summit View is a great place to live. We are a retired couple and happily settled in a quiet community, a safe place, neighbors with pride in the appearance of their homes and lawns.
Emory & Frankie Sample
I really appreciate all the fine staff you have! They are always pleasant and helpful!
Julia Byerly
Thank you...for selling this wonderful mobile home to me. Everybody that comes in here really likes my home.
Mr. Gayle Gates
We are very grateful to the Hames family for making our life happier in our golden years.
Emory & Frankie Sample