What Your Manufactured Home Would Like to Tell You
February 1, 2022
Still need convinced that manufactured homes provide low-maintenance, easy living? We received a candid testimonial from a manufactured home located in Grand View. Here it is, straight from "house's mouth."
---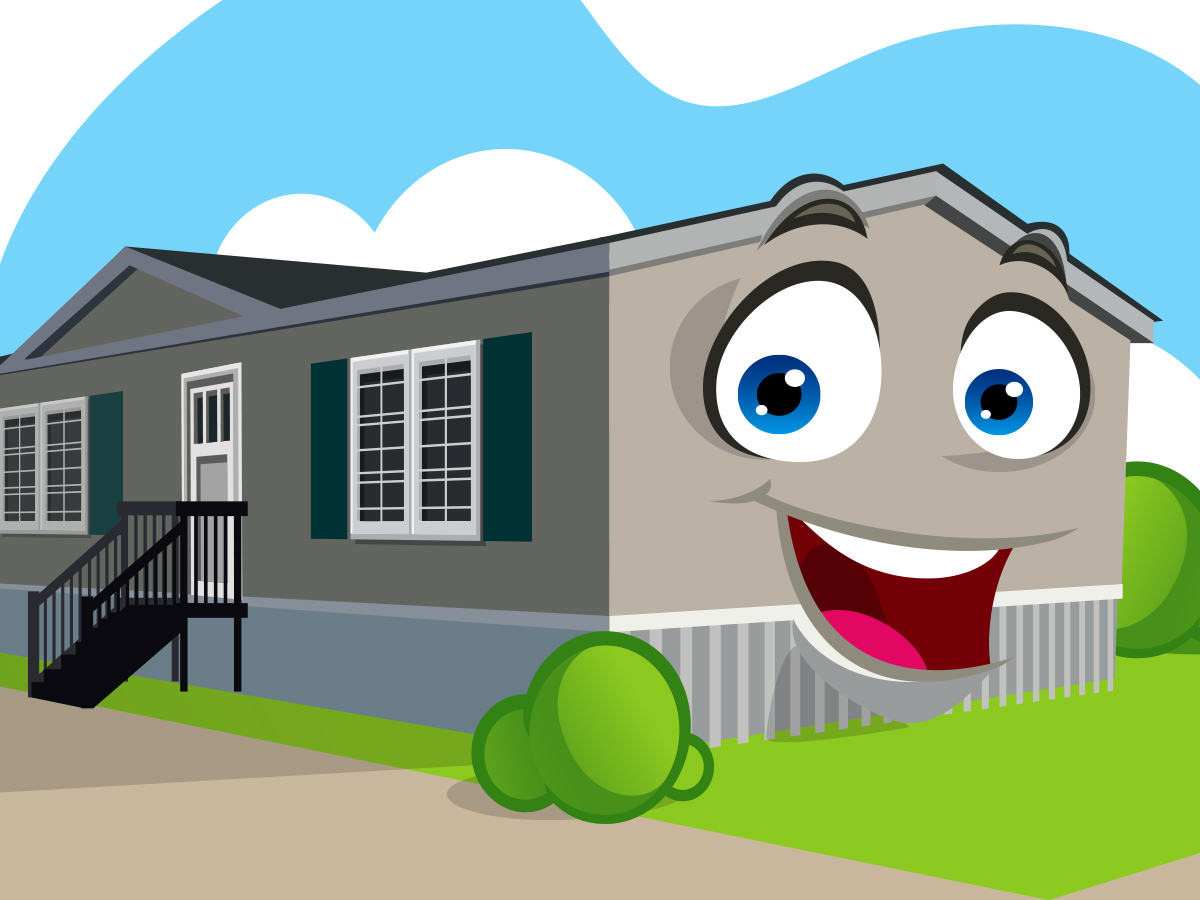 Hi! It's me, the manufactured home you reside in. I love that you and your family live with me. I'm glad to be your home!
All my manufactured home neighbor yards look great. Just like mine. That keeps my aesthetics top-notch and my re-sale value high. Those tulips you planted last year near our deck and garage make the whole place look classy.
I like that you take care of me, too. That outside "skirting" you put around my waist makes me look fashionably chic. Sometimes I get holes in my skirting, but you replace it quickly so my pipes aren't showing. (Very embarrassing, I'm sure you understand.) I especially appreciate the skirting in the winter because it keeps my belly warm and the wild critters out.
Speaking of warm, you make sure that my waterline heat tape is plugged in and working. And in these sub-zero Iowa days, you sure don't want my water circulatory system freezing. It's hard on me and a darn nuisance for you.
I'm so glad I was placed in a Hames Community! Grand View in Cedar Rapids, Iowa is safe and clean. The residents look out for each other. And don't you love the on-site managers? They answer your calls any time of the day.
Now, one last thing. Please, please don't call me the T word. It makes me feel sad when you call me a "trailer" because I don't pull horses or cargo. I would really like to be called a "manufactured home".
I did move here on my steel frame with wheels and axles. I suppose I could move if you ever HAD to relocate. But why? I am in one of the nicest, and best-kept manufactured home communities in the Midwest!
When your friends and family are ready to upgrade to a more comfortable lifestyle, have them speak to Hames-The Homes People ® I've got some swell manufactured home friends for sale that are hoping for a new owner like you!
And did I mention that Hames has options for manufactured home financing? The new manufactured homes for sale (and boy are they awesome) have tempting interest rates. Just call the nice people at Hames at (319) 377-4863 or contact them online and come be my neighbor!
---
Loading Conversation