What to Expect when Financing your Mobile or Manufactured Home
June 30, 2020
Hames Homes is your "One Stop Shop" for purchasing and financing your next manufactured home. We have new and used mobile homes for sale in beautiful neighborhoods, and we can also provide financing options as well as homeowner's insurance.
---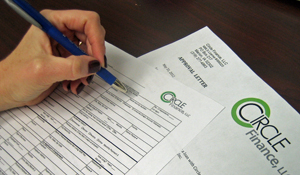 IS GETTING A MORTGAGE LOAN COMPLICATED?
Knowledgeable Hames manufactured home sales and lending professionals will guide you through the financing process. We'll explore options such as our in-house finance company (Circle Finance LLC NMLS #366020), other local banks, or national lenders.  Two licensed loan originators, Curtis Hames IV NMLS #1605565 and Barbara Hames NMLS #366201, will ensure you're matched with a loan product that suits your needs.
CAN I RENT A HOME IN A HAMES COMMUNITY INSTEAD?
All homes in Grand View and Summit View are owner-occupied.  This gives residents incentive to care about the maintenance of their homes and the quality of their surroundings.  Plus, owning your home allows you to build up equity, something you can never say about renting.
HOW MUCH MONEY DO I NEED TO MOVE INTO A HAMES HOME?
Down payment – typically 10% or more of the purchase price, and,

Escrow deposit – first two months tax and insurance payments, usually no more than $250, and,

Home site deposit – currently $375 or $400 depending on your lot. All buyers also need to complete a Community Application and be approved to live in a Hames community.
MY CREDIT ISN'T THE BEST.  CAN I REALLY BE APPROVED?
At Circle Finance, we look at more than just credit score. We'll evaluate your income, down payment, job situation, and debt-to-income ratio. Applying online is the easiest way to find out if you qualify.
WHAT IS DEBT-TO-INCOME RATIO?
Debt-to-income (DTI) is an indication of how much of your paycheck is going out for expenses.  It includes the home loan payment, homeowner taxes and insurance (escrow), home site rent, car payments, credit card payments, or other financial commitments.  Ideally, DTI should be no more than 43% of your gross wages for you to live comfortably.
CAN I JUST BORROW A DOWN PAYMENT?
The down payment is your "skin-in-the-game".  It provides lenders with a degree of security that you want stay in your home and make payments.  Some common ways to obtain a down payment are regularly saving part of your paycheck, monetary gifts (not loans) from relatives, or withdrawal from a retirement account, such as 401(k). 
HOW LONG DOES IT TAKE TO GET A LOAN?
Once your application is complete, a lender is required to give you an answer in 3 days.  Upon approval, you can close on your loan and move into your home as early as 7 days.  Since most Hames homes are move-in ready, this is a great option to the months it takes to complete the purchase of a site-built home.
HOW DO I GET STARTED?
Apply online at www.hameshomes.com/financing, or visit our sales office at 5410 Wabash St. SW in Cedar Rapids.  Bringing your ID and paystubs, or other proof of income, speeds up the process. Our licensed mortgage loan originators will determine your goals and discuss financing options with you.

Call us today at (319) 377-4863 or email us online for more information.

#HomeSweetHames 
Equal Housing Lender
---
Loading Conversation