What Every Mobile Home Owner Needs to Know about Insurance
May 24, 2017
Insurance is a topic so dull that it can put even the heartiest souls to sleep. But wait! Before your eyelids start drooping, take a look at your current manufactured homeowner's insurance policy and make sure you're covered.
---
Every quality homeowner's insurance policy is made up of 2 components: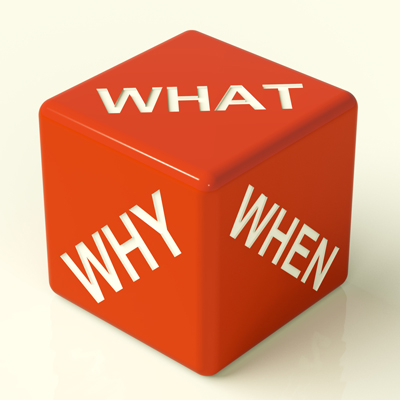 1. Liability Insurance
This covers you - the homeowner- if you are found legally responsible for an accident that causes injury or property damage to someone who does not live in your home. It covers costs like medical bills, lost wages, and property damage to others, as well as legal counsel for your household.
2. Property Insurance
This covers damage to your home, detached structures (sheds, garages, etc.) and personal property. Your insurance policy should cover of wide range of possible damages, and, of course, loss.
Important Questions to Ask About Your Insurance Policy
How much coverage do I have on my home, personal property, garage, and shed? Is it enough?

Do I need extra insurance for special items like guns, jewelry, cameras, or collectibles?

Should I have more liability insurance?

What is my policy's settlement method? Is it "actual cash value" or "replacement cost"?
ACV or "actual cash value" means the replacement value of something after a deduction for depreciation is taken.
"Replacement cost" is the cost to replace the damaged items and property at the same or equal value.
Clearly, the Replacement Cost method provides better coverage, and Hames Insurance Agency, Inc. recommends replacement cost for both your manufactured home and personal effects.
Comprehensive Coverage through Hames and Foremost
With an insurance policy from Hames Insurance Agency, written through Foremost Insurance Company, you can purchase comprehensive coverage on your mobile or manufactured home, other structures, and your personal belongings. Many other manufactured homeowner insurance companies specify only certain types of losses are covered. These policies are generally more restrictive than a Foremost insurance policy.
Foremost was the first company to offer a policy specifically designed for mobile and manufactured homes, and has been the leading insurer of mobile and manufactured homes for more than 50 years. Foremost insures all kinds of mobile and manufactured homes, such as single-wide and double-wide homes, with or without a garage, and any age of home. There are discounts for policy holders over age 50.
You Don't Have to Remember all This – Just Call Us at (319) 377-4863.
Make Hames Insurance Agency and Foremost Insurance the winning combination for your manufactured home and insurance needs. Call Clint or Curtis at (319) 377-4863 or contact us online for a quote today!
~Iowa Insurance License #6847446
​#HomeSweetHames
---
Loading Conversation