Three Mobile Home Success Stories
April 28, 2015
There's lots of good reasons to live in a Hames manufactured homes. Let's show you three families who found their ideal home with us.
---
Three Manufactured Home Success Stories
1. Starter Home
Jason and his fiancée, Amanda, had good jobs and were looking for a place to live. Unimpressed by monthly rent prices for apartments,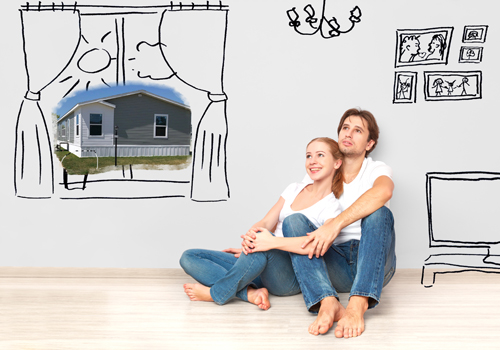 they came to Hames Homes for other options. They selected a pre-owned, single-sectional mobile home which was perfect for their housing needs. They financed the manufactured home with Hames' in-house financing company, Circle Finance LLC, for 7 years
The best part: Mike and Amanda are only 20 years old. When they are 27, they will own their own home!
​2. Empty Nesters
Diane and Bruce's kids were grown and they didn't want a multi-story site-built home with stairs and a big yard anymore. They sold their house and purchased a double-wide manufactured home with a 2 car garage in Grand View. They loved the amount of square footage they were getting for the dollar amount. Now, they spend their weekends relaxing and enjoying friends with their low-maintenance, one-story manufactured home.
The best part: Travelling and having fun with the rest of the equity that they cashed out of their old, too-big home!
​3. Retirees
Carl and Joyce were living in a senior apartment complex but felt they were disconnected from their family. The Hames sales associates helped them find a 1000 square foot home. They're now 2 doors away from their daughter, and love living near their grandkids.
The best part: More living space with 2 bedrooms and 2 bathrooms, plus more privacy in their own yard!
​Hames – The Homes People ® has a perfect living situation for you. Come and view our model homes at Grand View manufactured home community at 5410 Wabash St. SW in Cedar Rapids. It's at the corner of Wilson Avenue and Wiley Blvd. SW. Call us today at 319-377-4863 or contact us online and let us match you with your perfect manufactured home.
​That's the Hames Way – Make it Your Way!
---
Loading Conversation