Meet the Mayors
August 6, 2021
There are many reasons why attractive, affordable manufactured homes for sale in beautiful, safe neighborhoods are preferred by so many buyers. Grand View and Summit View in Cedar Rapids are tended by dedicated managers – Brett Petersen and Daniel Hitchman - and their resident-centered, caring support teams. After all, they're your neighbors!
---
Our manufactured home communities have many amenities like "regular" towns: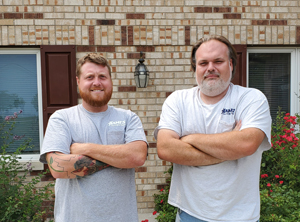 Daily maintenance and oversight
Neighbors who care
Well-kept parks, playgrounds, and greenspaces
Community events
Paved streets, off-street parking
On-site managers on-call 24 hours a day in case of emergencies
Mail delivery to individual home sites
And much more!
Imagine all the benefits of living in a vibrant metropolitan city like Cedar Rapids, but with small-town charm and friendliness.
Come and view our manufactured and mobile homes for sale at Grand View's open house. Open 7 days a week at 5410 Wabash St. SW, corner of Wilson Ave. and West Post Rd. SW. Contact us, view our mobile homes for sale online, or call us at (319) 377-4863.
#HomeSweetHames #DontCallItaTrailer
---
Loading Conversation