Hames: Your One-Stop-Shop for Housing Happiness
June 30, 2015
You can drive all over looking at manufactured homes, evaluating mobile home parks, negotiating with bankers and talking to insurance agents. Or, you can save your sore feet and your gas and visit us at Hames for everything you need.
---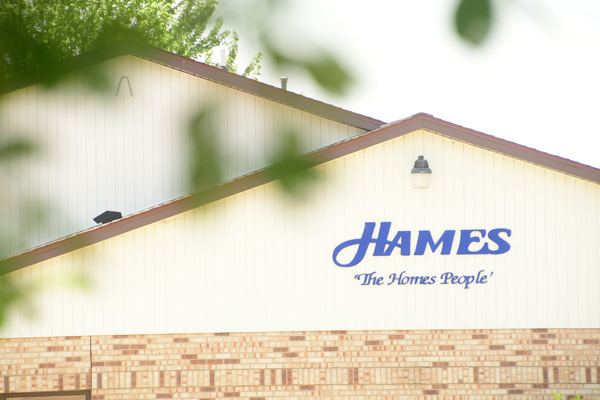 Sales
We're the experts in matching customers with the right home. The Hames Mobile Homes dealership has been in business for over 50 years. We've sold over 13,000 mobile homes, many to repeat buyers and extended families. That shows we're here for the long haul.
Come and view our new and used, single and double-wide mobile homes, with 2, 3 or even 4 bedrooms. Shop our great selection of manufactured homes online. Or, even better, visit our lovely homes in person. Our sales specialists at the Grand View model home open house are at your service 7 days a week.
Service
Service-after-the-sale sets Hames apart from other mobile home dealers. Our dedicated service department remodels and refurbishes our pre-owned manufactured homes using a 96 point checklist. Our certified and licensed installers make sure your mobile home is comfortable and attractive. We comply with all state and federal manufactured home set-up laws to ensure you're happy and safe in your Hames home.
Financing
Hames' licensed finance company, Circle Finance LLC, is ready to lend to qualified buyers! We have your best interest (no pun intended!) at heart with our short-term, fixed-rate, easy-to-understand loans. Our financing program is designed to maximize your equity and minimize your interest expense. Complete our credit application today to see if you qualify.
Insurance
Hames Insurance Agency, through national manufactured home specialist Foremost Insurance, protects your family, your belongings and your investment in your home. While we hope you'll never have an insurance claim, you'll sleep better knowing you've got Hames Insurance Agency on your side.
Communities
What were once "trailer courts" or "mobile home parks" are now beautiful, welcoming "manufactured home communities". All five of our Hames Communities: Grand View & Summit View have parks, playgrounds, abundant green space and resident events. And because we care about our residents, all Hames Communities have emergency storm shelters and managers available on-call 24x7.
Contact us online or call us at (319) 377-4863. You'll be glad you did!
#HomeSweetHames
---
Loading Conversation