The First Question You Need to Ask a Manufactured Home Dealer
February 28, 2023
Before you start looking for a manufactured or mobile home for sale, you need the answer to this question.
---
Why does it matter where my home is located?
Any manufactured home (formerly called 'mobile home' or 'trailer') retailer in Iowa can sell you four walls and a roof. "We want to guide our homebuyers to clean, safe neighborhoods," notes Curtis Hames, Sales Manager for Hames Homes. "We educate customers on why this is important," he adds.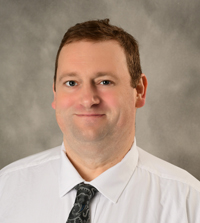 Resale Value of Home
Location affects the value of your home. Homes in Grand View and Summit View manufactured home communities in Cedar Rapids are worth more than similar homes in other mobile home parks because our communities have beautifully landscaped common areas, parks, playgrounds, walking/jogging trails, basketball courts, off-leash dog park, and a Frisbee golf course. All these make your home more desirable when you are ready to resell.
Safety of Living
Neighbors that care – about their homes and about each other - make the difference! Hames encourages community spirit with open spaces to gather plus plenty of all-age events. Hames communities have on-site managers available 24 hours a day in case of emergencies. All prospective residents undergo a background check before they are accepted to live in Grand View and Summit View. Two emergency shelters at each of our manufactured home communities are accessible when Iowa storms hit.
Quality of Life
Short commutes to work, shopping, restaurants, and activities are important, too. Grand View and Summit View are just minutes from Kirkwood Community College, CRST Trucking, Amana Colonies, Whirlpool, Eastern Iowa Airport, and Westdale Town Center. Because you're close to Highway 30, I-380 and I-80 it's a breeze to travel to Waterloo, Iowa City, Des Moines, even Chicago!
At Hames, we have buyers' best interests at heart – that's why we've been in business for over 50 years and sold over 14,000 homes. Hames Homes is the "gold standard" in Iowa for managing and operating manufactured home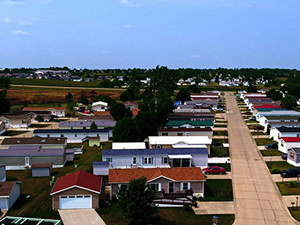 communities.
View our model homes at Grand View, 5410 Wabash St. SW in Cedar Rapids, contact us online or call us today at (319) 377-4863.
​#DontCallItaTrailer
---
Loading Conversation