Co-op Dwellers Switch to Manufactured Homes
June 29, 2023
Hames – The Homes People® has always touted the benefits of manufactured homes (formerly "mobile homes" or "trailers") for sale over other types of housing - but don't take it from us. Listen to some folks who made the move.
---
Traci Fisher lived in condominiums or co-ops of some kind for the past 25 years. Last year, she and partner Tony Mundorf purchased a new 3 bedroom, 2 bathroom double sectional manufactured home on Hames' Luke Street. "Financially, we're saving $1000 a month and have more room. In fact, we're able to get rid of the monthly expense of a storage unit," Tony said.
While living in a co-op, they saw their property taxes increase from $2500 a year to $4800. Although there was lots to do, Traci and Tony decided that paying $1700 a month in association fees was too much.
"I love that Grand View is an all-age community, unlike the 55+ age situation we were living in." says Traci. "Neighbors watch out for neighbors at Grand View. We have sweet people living on each side of us," she adds. "Plus, pets are allowed, so our Bichon/Shitzu girl, Zoey, can stay with us. And there is a dog park!"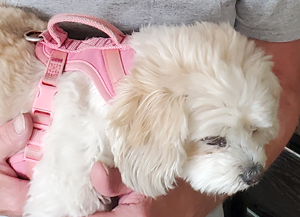 Traci continues, "I like the way Hames Homes helps the needy. There is a food pantry, events for children and everybody. Like the CPR classes offered."
Former co-op owners Ted and Penny Driscoll purchased a home on Wabash Street in Grand View. "Our co-op was a smaller unit and we only live in Cedar Rapids part of the year. We were paying for amenities that we weren't using. We found we could buy a three bedroom, two bathroom manufactured home for much less," comments Penny. Ted and Penny like the community rules that keep homesites nice. They also enjoy taking their grandkids to the on-site playgrounds.
Manufactured homes are all on one floor, and residents have no one living above or below them. Clint Aldeman, Sales Specialist for Hames Homes points out, "Most manufactured homes have more room and cost less than a condo. Plus, the optional garage is right on the manufactured home site, where it may be further away in a condominium complex."
If you're looking for bigger, better, more economical housing, consider purchasing a mobile or manufactured home for sale from Hames Homes. Visit us online at HamesHomes.com to find out about our well-maintained and managed Summit View Village and Grand View Village neighborhoods. Contact us online or call us at (319) 377-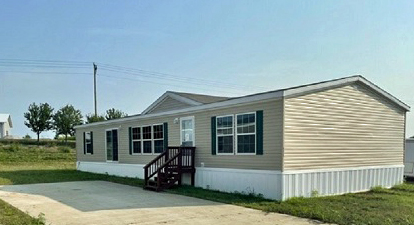 4863.
---
Loading Conversation