Say Goodbye to Your Old House
August 30, 2022
"How can we say goodbye to the house where we raised our kids?" homebuyers lament. It's easy to break free. Just follow the sample letter below.
---
Dear Old Home,
I'll make this quick and save us both a lot of pain. I don't love you anymore. It's not about you – it's about me. I'm getting older and I need less commitment to my home.
There's a new dwelling in my life that I'm in love with. It's a Hames manufactured home.
I know we've been through the ups and downs together. But with your endless maintenance, your basement that floods, the huge yard that needs mowing, and the stairs that seem to get steeper every year – we're just not compatible anymore.
I'm going to buy a new mobile home for sale in Cedar Rapids. It's low-maintenance, one story, and has a cute, small yard. The Hames family has been in business for over 50 years, so I know it's a reputable company. They've helped me find financing for my manufactured home, too.
I love the new neighborhood. The people who live in Grand View and Summit View are friendly and look out for each other. The green spaces are pristine, there are playgrounds for my grandkids, walking trails for me, a dog park for Scout, and events where we all get together.
I know you'll find a new family and move on from our relationship, someone with the energy –and money - to put into your leaking roof, creaky floors, and sagging porch. I wish you all the best.
Signed,
Soon-To-Be-Happy Mobile Homeowner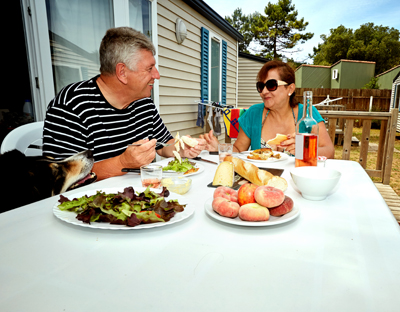 Find your perfect match. View our wide selection of manufactured and mobile homes for sale at www.hameshomes.com, or call Hames at (319) 377-4863. The home you've always dreamed of, in a safe, comfortable neighborhood is just a phone call away.
---
Loading Conversation