Neighbors Helping Neighbors
September 30, 2020
Right after the August 10 derecho storm blew through Cedar Rapids, Hames residents did what they do best – got out and helped
---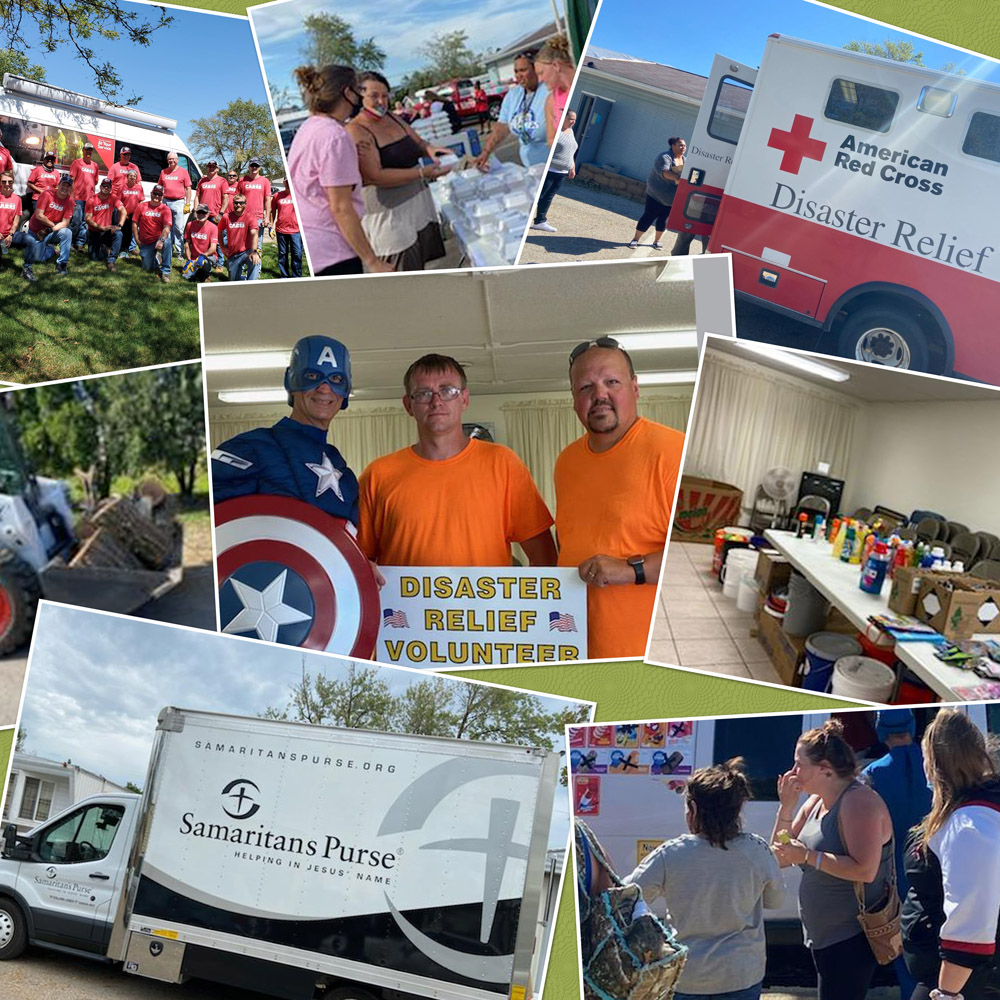 The wind had died down, but it was still raining at 1:30pm on Monday, August 10, 2020. Everyone was outside picking up debris in Grand View, and Summit View manufactured home communities and making sure their neighbors were OK. No one was sitting around waiting for the elusive "them" to come and take care of anything.
Some were even joking, "That was quite a little storm, wasn't it?" That's the great thing about Iowans, you can't keep them down. Even after 140 mph winds or 9 days without power or internet.
In addition to praise for Hames neighbors, we'd like to say thanks to the dozens of groups from around the state, country, and world for helping with food, water, ice, generators, clothing, debris removal, and home repairs: ABT Water Services, American Red Cross, United Way, Waypoint Housing Services, Samaritan's Purse, Van Buren Elementary School, Caribbean Kitchen, Knutsen Construction, Joanne Stevens and her staff, Willie Ray's Q Shack, "Captain America" who brought ice cream for the kids, Mid-American Energy's clean-up crew, dozens of churches who brought groups of helpers, Nikki Flannigan from Japan, the anonymous donor who brought the entire ice cream truck for everyone to enjoy on a hot day, and so many others.
God bless you all!
Come and see for yourself why Hames neighborhoods are the best. View our large selection of mobile and manufactured homes for sale or contact us online.
#HomeSweetHames
---
Loading Conversation