National Rankings Recognize Cedar Rapids
February 21, 2020
"There are at least 20 colleges in the top 10 rankings," my marketing professor used to say. Her classroom humor was meant to convey that there are too many "lists". But in Cedar Rapids, we can't help but notice we're at the top of so many lists!
---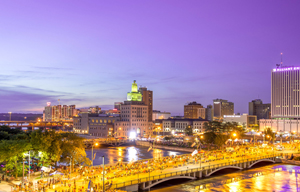 Cedar Rapids ranked the #1 best place in America for children three years in a row[i] by SmartAsset.com.
Cedar Rapids named #18 safest place to live in mid-sized US cities[ii] by Farmers Insurance Group.
Cedar Rapids named the 2019 15th best run city in America[iii] by WalletHub.com
Cedar Rapids Ranked #15 of cities in America with the lowest cost of living[iv] by Niche.com.
Cedar Rapids is #8 in the ranking of top 10 cities for living the American dream[v] by SmartAsset.com.
Cedar Rapids ranked #4 in Best American Cities to Work in Tech, based on unemployment rate, cost-of-living index and average tech salary[vi]. It's remarkable that Cedar Rapids, known for agriculture and manufacturing, has an amazing 4.14% of its workers employed in tech jobs, which is the 24th-highest rate in SmartAsset.com's study. It also has a fairly low unemployment rate for those who hold at least a bachelor's degree, at 1.8%. The average tech salary is $83,260.
Cedar Rapids, Iowa is a great place to live. And manufactured homes are a great way to live.
With lovely parks and playgrounds, resident events, and 24 hour on-site management, Hames communities are the ideal living choice in Cedar Rapids.
View our large selection of singlewide and doublewide mobile and manufactured homes for sale at https://www.hameshomes.com/Content/Our-Homes.aspx.
#HomeSweetHames
#DontCallItaTrailer
---
[i] https://smartasset.com/mortgage/the-best-places-for-children-2019
[ii] https://www.bestplaces.net/docs/studies/secure.aspx
[iii] https://wallethub.com/edu/best-run-cities/22869/
[iv] https://www.niche.com/places-to-live/search/cities-with-the-lowest-cost-of-living/
[v] https://smartasset.com/mortgage/the-best-cities-for-living-the-american-dream-2019
[vi] https://smartasset.com/mortgage/tech-workers-2019
---
Loading Conversation