How Safe are Manufactured Homes in a Storm?
February 25, 2021
Fact: Federal installation and construction laws produce manufactured homes as sturdy, reliable and as weather-proof as site-built homes.
---
Manufactured homes are among the safest housing choices available today. The Manufactured Housing Institute provides some solid information about manufactured home safety:
· Proper home installation and anchoring is the key element in how manufactured homes will perform in severe weather situations. All Hames homes are set up by licensed and certified Installers according to strict fe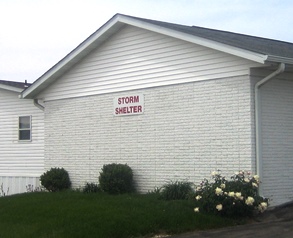 deral installation laws.
· Manufactured homes are engineered for wind safety and energy efficiency based on the geographic region in which they are sold.
· Hames Grand View and Summit View communities each have two concrete emergency storm shelters for residents' use.
· Hames Homes uses Hazard Call to text and phone residents when there is an imminent danger, often earlier than the National Weather Service issues a warning.
· Manufactured homes perform as well as site-built homes during a storm. During the hurricanes that struck Florida in 2004, not one manufactured home built and installed after 1994 was destroyed by hurricane force winds.
Real Proof: During the Derecho storm of 2020, 140mph straight-line winds pounded the Cedar Rapids, Iowa area for 45 minutes. Manufactured homes in Hames communities sustained less damage than site-built homes, apartments and commercial property. None of the Hames manufactured homes tipped over. Only three of 900 homes were damaged beyond repair because of downed trees, not structural or installation issues.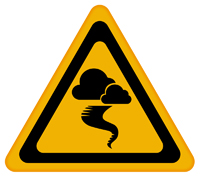 ​
Come and see why Hames manufactured homes for sale are the best in eastern Iowa. Call us today at 319-377-4863 and view our friendly, beautiful neighborhoods and safe homes for sale.
#HomeSweetHames
---
Loading Conversation