Hearts, Homes and Green Spaces
October 31, 2014
A new university study shows that greener common spaces in neighborhoods create feelings of belonging. Yeah, we already knew that.
---
Mobile home parks in general, and Hames manufactured housing communities in particular, have more green space including parks, playgrounds and common areas than apartment complexes.
It's true!
Let's start at Summit View mobile home park in Cedar Rapids, Iowa which includes: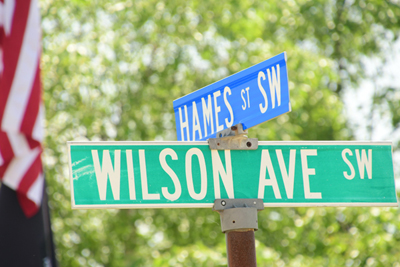 ü pavilions for community events
ü 2 playgrounds
ü basketball courts
ü walking trail
ü (9 hole Frisbee golf course
Why would a mobile home park in Iowa provide all this for FREE to its residents? The Hames family believes that green spaces not only make neighborhoods beautiful, they also helps build community interactions, friendliness and safety.
Scientific research has proven what we've known all along.
A university study, found that: "the more vegetation in a common space, the stronger the neighborhood social ties near that space. Compared to residents living adjacent to relatively barren spaces, individuals living adjacent to greener common spaces had more social activities and more visitors, knew more of their neighbors, reported their neighbors were more concerned with helping and supporting one another, and had stronger feelings of belonging."*
All Hames mobile home parks in Iowa have abundant green space. Our manufactured home communities include modern playgrounds, walking trails, picnic tables and places to just sit and talk. Visit Grand View or Summit View for a taste of why so many folks prefer the manufactured housing lifestyle.
#DontCallItaTrailer
* Frances E. Kuo, William Sullivan and Liesette Brunson of the University of Illinois and Rebekah Levine Coley of the University of Chicago performed a study this determine the effects of grass and trees in improving neighborhood relationships.
---
Loading Conversation