Hames Honored with CR BRAVO Award
November 25, 2019
Hames – The Homes People® was honored at the Good Morning Cedar Rapids breakfast on November 14 with the BRAVO award, which recognizes successful, influential, home-grown businesses.
---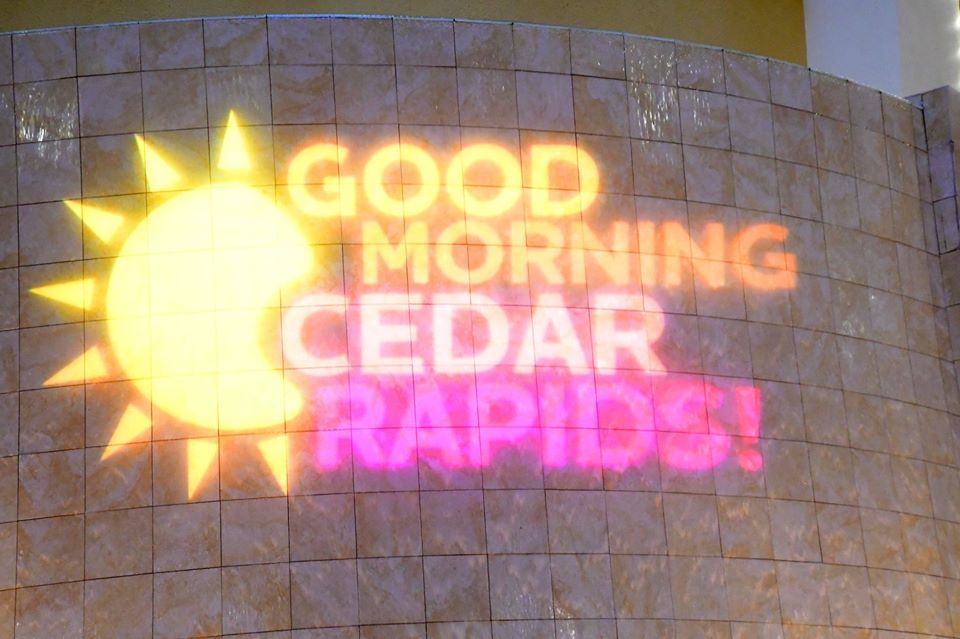 Aw, shucks, we're blushing!
Hames – The Homes People®, a local, three-generation family business, was honored at the Good Morning Cedar Rapids breakfast on November 14. The annual event is attended by more than 400 people, and sponsored by the Cedar Rapids Metro Economic Alliance.
The BRAVO award, which began in 1992, celebrates unique, locally-owned businesses and community leaders on their successes. BRAVO awards were presented to 3 businesses that have made milestones in service and each was given the opportunity to share their story at the event.
Hames Homes President, Barbara Hames-Bryant, was interviewed on-stage by Clare Duffy and Eric Hansen, Z102.9 morning deejays and Good Morning Cedar Rapids emcees.
The talk-show style event highlighted Hames' 50 years in business beginning with mobile home sales, then diversifying into manufactured home sales, building mobile home parks and communities, financing and insurance.
Hames Mobile Homes (as it was then called) was founded by Curt and Norma Hames when they retired from the military in 1969. Curt and Norma Hames-The Homes People® revolutionized the mobile home sales industry in Eastern Iowa by selling homes on Sundays (illegal until they petitioned the Iowa legislature to change it) and heating homes when it was cold (other dealers closed up and went south for the winter).
Emcee Eric joked about the Hames names. There have been 5 generations of Troy C. Hames, and 3 of them have worked in the company. The littlest at 9 months old, Troy Curtis Hames V – that's right, "the fifth" - is being groomed for future management!
What were once shabby "trailers" are now beautiful, spacious "manufactured homes" and Hames is the expert in Eastern Iowa. View our full inventory online at www.hameshomes.com. Model homes are available for showing 7 days a week at 5410 Wabash St. SW in Cedar Rapids.
#DontCallItaTrailer
Call (319) 377-4863 or contact us for more information!
---
Loading Conversation