Hames Homes Sells Well-Built Adventure Homes
October 6, 2021
Dream it. Design it. Build it. Love it! Hames Homes is a proud retailer of Adventure Homes, one of the premier home manufacturers in America.
---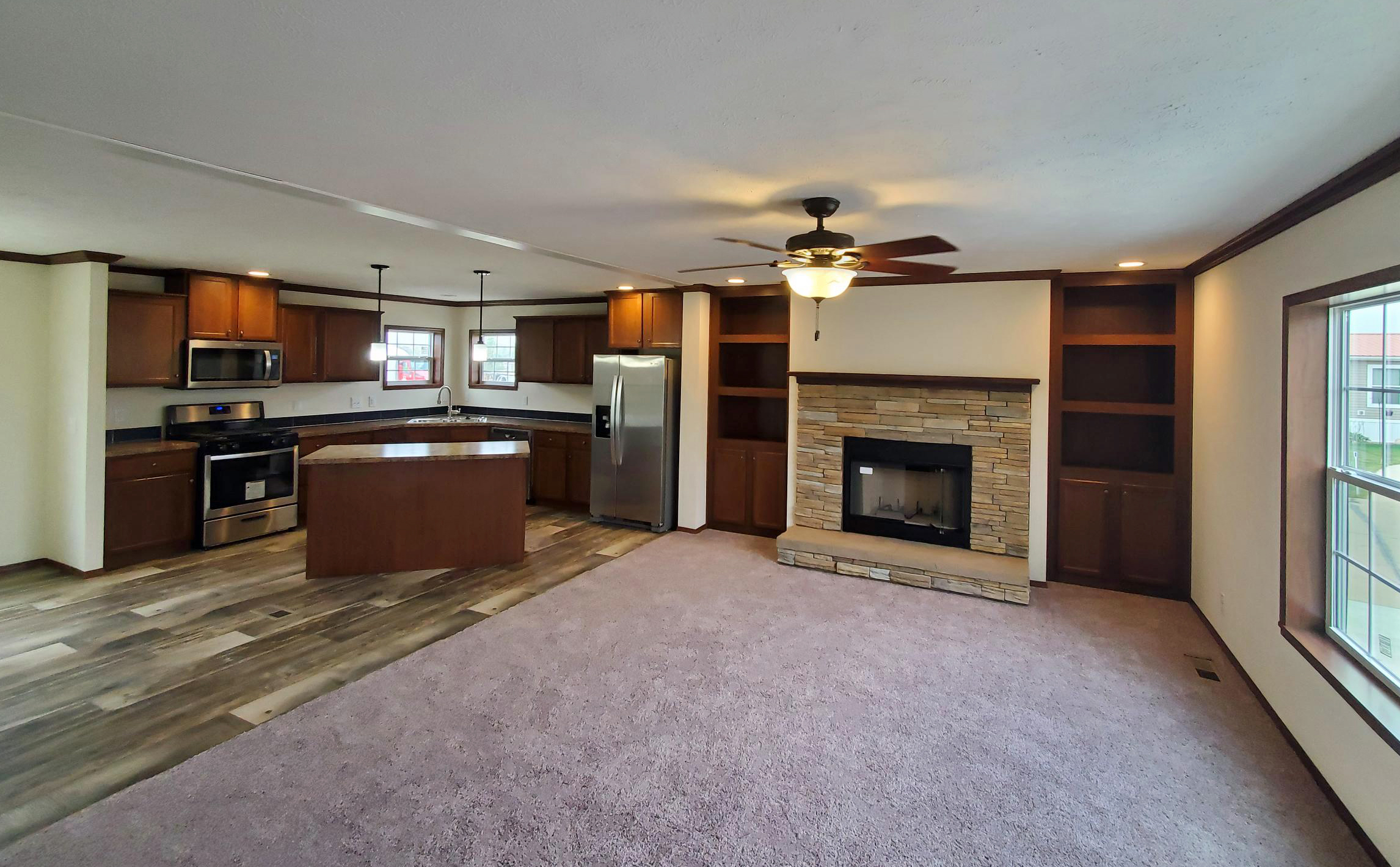 At Hames Homes, we're passionate about manufactured housing (formerly called mobile homes). We know we can provide wonderful neighborhoods for potential buyers.  While we're great at what we do, our communities also need great homes!  
To ensure that new home buyers in Summit View and Grand View get the highest quality product at the most affordable prices, we need to look to our home builders. We're proud to call Adventure Homes one of these builders, and are very excited to have a partner that is as passionate about manufactured housing as we are. 
In 2018, Hames Homes acquired three double wide Adventure homes. Since then, nineteen Summit View and Grand View community families decided to purchase an Adventure Home, including multiple Hames Homes employees. 
Recently, the Hames Homes sales team, Curtis and Clint, visited Adventure Homes' facility in Garrett, Indiana. We were extremely impressed with the combination of quality and efficiency we saw on display. Adventure Homes employs over 400 and is on pace to build 2,000 homes by 2021. They have been busy! 
In addition to building quality products, Adventure Homes' business model keeps shipping costs down. Garrett, Indiana may not be a sprawling metropolis, but its proximity to manufacturing plants for furnaces, water heaters, shingles and siding eliminates the need for high shipping rates. So, while the Adventure Home you may buy here in Eastern Iowa was built 400 miles away, it was a coordinated effort to keep your price reasonable. We are glad to pass this savings on to you here at Hames mobile home parks. 
Call Curtis or Clint for more information about Adventure Homes, our communities and financing options. Come see how easy home ownership can be. 
#Home Sweet Hames
Blog by Curtis Hames IV, Hames Sales Manager
---
Loading Conversation