Difference Between Mobile/Manufactured Homes and Site-Built Homes
July 30, 2015
They're all structures built for human habitation, but constructed differently.
---
To understand the differences, we start with where the dwelling is built. If the home was built indoors, it's a "factory-built" home. If the home was constructed in its final location, it's what we call a "site-built" home.
Factory Built Homes
The preferred name for our product is manufactured home[i]. By definition, it's a building made for human habitation that is engineered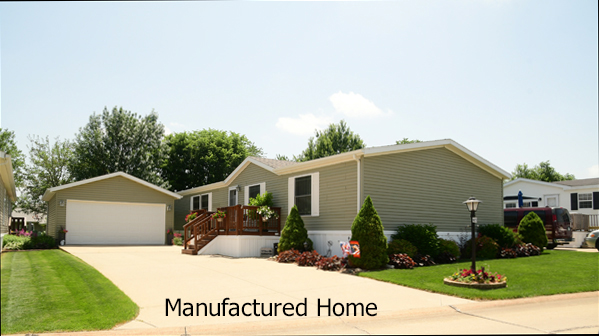 according to strict federal HUD (Housing and Urban Development) standards. Manufactured homes are fabricated in a controlled setting, as it's more time and cost efficient to construct homes (or cars, or furniture, or anything else for that matter) indoors in a clean manufacturing environment.
Because of this efficient assembly process, manufactured homes are more affordable than site built homes. There's little waste, because building materials are ordered and matched to each manufactured home built. Construction products are the same as those used in site-built homes, but are purchased in bulk for cost savings, and typically stored indoors in a climate-controlled area. At Schult Manufacturing, for example, 80% of the cost of a manufactured home is materials and 20% is labor. For a site built home, the cost is about 50% materials and 50% labor. The savings are passed along to the consumer.
Before June 14, 1976 manufactured homes were called mobile homes. Like manufactured homes, they were built in plants, but without the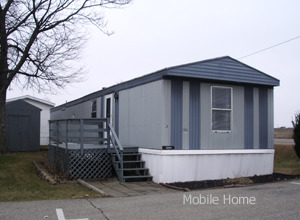 stricter HUD building rules that currently exist. There haven't been any mobile homes built since 1976. You'll only find mobile homes available in the resale market.
Manufactured homes and mobile homes are, for the most part, located in manufactured housing communities. These neighborhoods are also called "land lease lifestyle communities". You'll still hear a person call them "mobile home parks" or "trailer courts" which evokes images of unkempt yards and rusting cars on blocks, rather than the stylish, spacious communities of today.
When a manufactured home is placed in a manufactured home community, it is rarely moved to another location. Trailers, on the other hand, are meant to be mobile, and can be relocated. Trailers[ii] can include fifth wheels, recreational vehicles and campers. Trailers have license plates; manufactured homes never do.
A modular home is also a factory-built structure, but constructed to local (rather than federal) building codes. Modular homes are often placed on cement foundations or basements and become part of the real estate for taxation purposes.
Site Built Homes
Also called "stick built homes", these residences are built on open lots, in the mud, rain, snow, and wind. They take longer to assemble than factory built homes, because of uncontrollables like inclement weather and sub-contractor scheduling. There's more material waste, because supplies are purchased for one project only and debris is discarded.
​As you can tell from our blog, we at Hames love our homes! We believe in the manufactured housing lifestyle, and the simplicity and affordability that comes with it. View our extensive selection of homes for sale online, or visit our Grand View open house at 5410 Wabash St. SW, Cedar Rapids, Iowa, open 7 days a week. Contact us or call us at (319) 377-4863. We'll be glad to show you the right home!
#DontCallItaTrailer
---
[i] Legal definition of a manufactured home according to Iowa Code 661-16.620(4) : A structure transportable in one or more sections when erected on site measure 8 body feet or more in width and 40 body feet or more in length or when erected on a site that is 320 or more square feet in area, which is built on a permanent chassis and designed to be used as a dwelling unit with or without a permanent foundation when connected to the required utilities and includes the plumbing, heating, air conditioning and electrical systems contained therein.
​
[ii] According to the current Merriam Webster dictionary a trailer is: a long platform or box with wheels that is pulled behind a truck or car and used to transport things AND/OR : a vehicle that can be pulled by a truck or car and that can be parked and used as an office, vacation home, etc.
---
Loading Conversation