Are Hames Manufactured Home Communities Safe?
March 30, 2023
Hames-The Homes People® go "above and beyond" to ensure Grand View and Summit View manufactured home communities in Cedar Rapids have safe and secure environments. No one can guarantee zero issues, but the Hames family takes extraordinary efforts to ensure the well-being of its residents.
---
24x7 On-Call Emergency Services
Hames community managers live on-site and are available by phone at all hours.
Additional Police Patrols
Hames Homes hires the Cedar Rapids Police to perform extra after-hours patrols through Grand View and Summit View and surrounding areas. Hames managers have direct contact with the officers during these watches.
Security Cameras
Fifty new indoor and outdoor security cameras have been purchased and installed. They're in various locations throughout Grand View and Summit View to monitor and record unusual activity.
Tenant Screening Process
Before anyone is approved to move into Summit View or Grand View, we perform a thorough criminal background check. All manufactured homes are owner-occupied – no rentals or subleases – so neighbors take pride in their dwelling.
Tracking Vehicles
In each community, an "S" for Summit View or "G" for Grand View sticker is placed on the back exterior of each resident's automobile. If managers see a vehicle with no G or S sticker, they know to give it extra scrutiny.
Outdoor Lighting
In addition to individual home-site lamp posts, Hames is investing in 9 outdoor overhead lights which will be installed in Summer of 2023. More of these lights will be integrated in the coming years until both communities are covered.
Emergency Storm Shelters
Each Hames community has two emergency storm shelters accessible during bad weather.
Neighbors Helping Neighbors
Grand View and Summit View are friendly communities where neighbors meet and watch out for each other.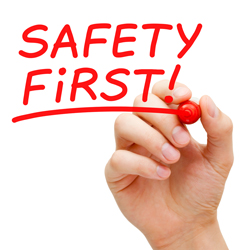 Ready to live in a neighborhood where managers care about residents' safety? Call Clint or Curtis at (319) 377-4863 or contact us online to view attractive, affordable manufactured and mobile homes for sale in safe, well-maintained neighborhoods.
---
Loading Conversation